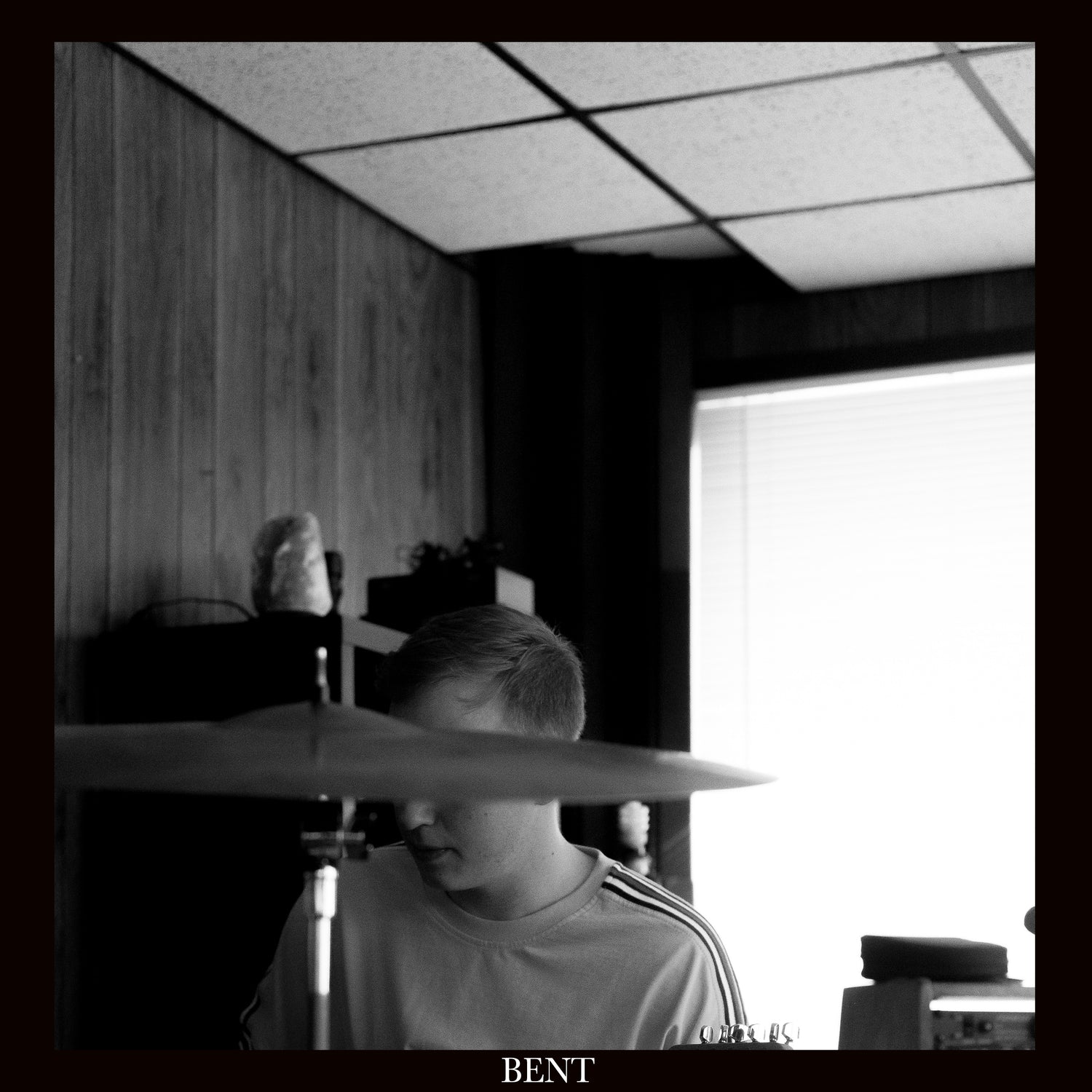 Seer Believer - Bent
5/29/2020 · MM014
Seer Believer is a band from Denver Colorado that is the outlet for Songwriter/Multi-Instrumentalist Nick Manske. He started writing The debut album 'Bent' in October 2018 and In mid-2019 over weekends and holidays he teamed up with his friends and Gleemer bandmates Corey Coffman ( Engineering, Mixing, Production) And Charlie O'Neil (Drums) to help record the album. Influenced by bands from the Bremerton/Seattle mid '00's Music scene as well as artists such as The Velvet Teen, HAIM, Infinite Me, and David Bazan. 'Bent' is meant to be authentic and timeless. Looking both backwards and forwards it is a glimpse into Manske's life.
Anthony Green - Would You Still Be With Strings
8/30/2019 · MM013
Would You Still Be With Strings is a reimagined version of Anthony Green's 2018 album "Would You Still Be In Love". The songs are fully rearranged by friend and collaborator Summer Swee-Singh, they include trumpet, cello, harp, violin, piano and more.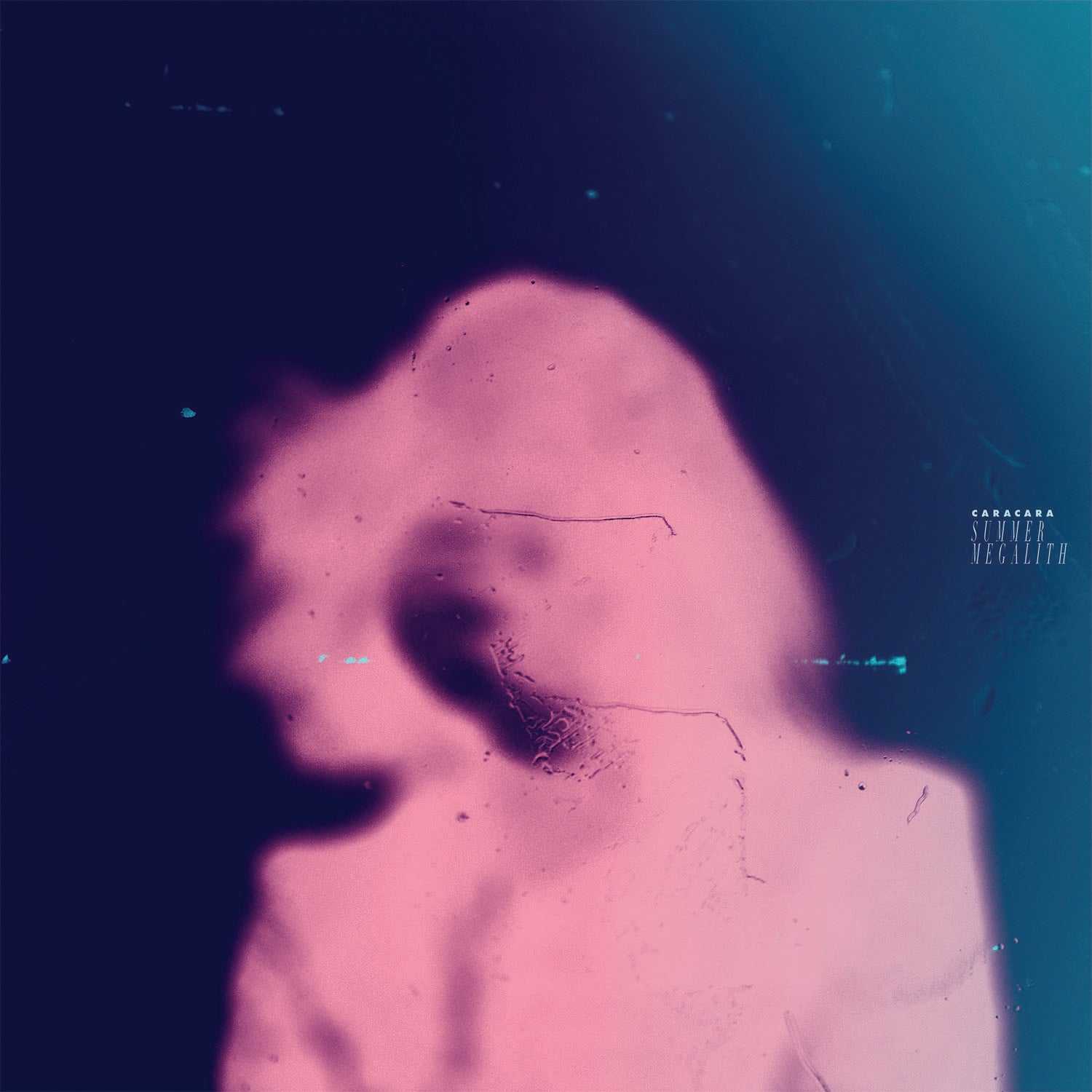 Caracara - Summer Megalith
11/15/2019 · MM012
Caracara's Summer Megalith made waves when it was originally released in the fall of 2017. Emerging from Philadelphia's burgeoning network of artists used to playing shows in basements, Caracara's sound was already too big for the rooms it was being played in. Early adopters at Pitchfork & Stereogum compared the album's ambitions to artists like Bon Iver & Wolf Parade, while understanding that the band's roots in the DIY, hardcore-adjacent Philly scene made more intense acts like Pianos Become The Teeth and Deafheaven just as likely influences.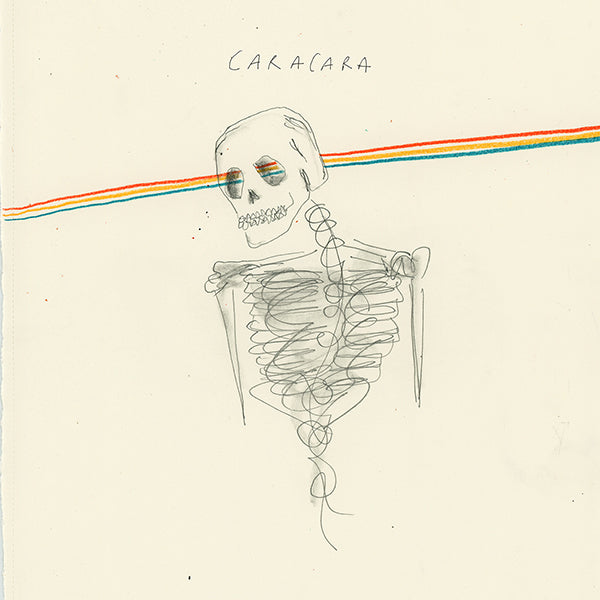 Caracara - Better EP
3/29/2019 · MM011
Caracara has always had ambitions past Philadelphia. They could have stemmed from the proj- ect's genesis: the implosion of former bands, the impact of long-distance communication and travel in relationships, the inevitability of experimentation and expansion. Styles and symbols seem to shift throughout their debut LP Summer Megalith, alternating from shimmering indie to whispers of neo-folk before relishing in the cathartic push of post-rock. This fluidity introduces a band with no point of origin, built from the mysterious clamor of noise as much as they are inspired by it.
On their latest EP Better, Caracara continues to push boundaries. Produced by Memory Music founder & Philadelphia's own Will Yip, these three songs take all of the cathartic energy of the band's previous releases and focus them into the best three songs they've ever made.
Anthony Green - Would You Still Be A Remix Volume 1
12/14/2018 · MM010
A limited 7" featuring new versions of two tracks from Anthony Green's latest full-length, Would You Still Be in Love. Remixed by Psychic Babble (Colin Frangicetto).
Tracklist
1. When I Come Home (Psychic Babble Remix)
2. Why Must We Wait (Psychic Babble Remix)
Fantasy Camp - Casual Intimacy
10/28/22 · MM031
Jonah David has been creating and releasing music as Fantasy Camp since 2012, when he began producing and making beat tapes at age 16 in small-town Pennsylvania. Now based in Wilkes-Barre, and 10 years older, David has built Fantasy Camp into a gothic dream pop powerhouse, celebrating his first label release with Casual Intimacy on Memory Music.
The record comprises seven tracks of bedroom-produced, universe-sized dream pop, lo-fi R&B, indie rock, and electro-pop that document the aftermath of a long-term relationship's dissolution, and the complexities of dating outside of the parameters of traditional, long-haul partnership. Casual Intimacy captured that weirdness.
David grew up in Hamburg, Pennsylvania, and started Fantasy Camp as a faceless project to put out a massive collection of mixtapes and production work. Over the years, he built up confidence and desire for a different pace, and by 2018 started adding vocals to his work. Initially, he would record on his phone's voice memos function and clean it up on his computer, but over the years he collected equipment to outfit a basic bedroom studio setup.
Earlier releases played within cloud rap and emo rap, but after hitting a creative wall with the genres he switched up his approach, leaning toward his love for The Radio Department, Cocteau Twins, and The Cure. 2021's Long Way Home introduced this vision, but Casual Intimacy defines and expands it.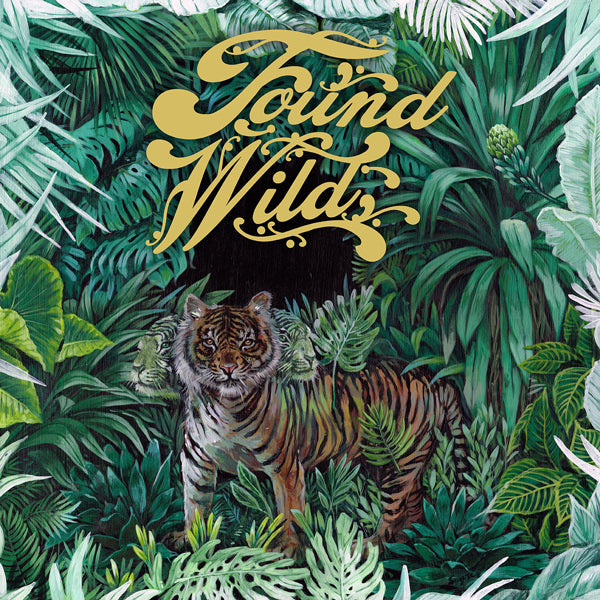 Found WIld - S/T
7/20/2018 · MM009
Most people have an individual journey, a path or a fate. This path intersects along the course of life with that of others, while some continue side by side before splitting into divergent directions. Tim Arnold and Keith Goodwin have been running together for some time now. While they've lived their own individual lives, and their paths have indeed diverged at times, they always seem to come back to one another. Something is there, and for reasons that no one can pinpoint. Perhaps it's best that way. The more mysterious a magic, the more powerful.
Tim and Keith started their professional music careers in a band called Days Away in the early 00's, and together formed Good Old War as Days Away folded. A lot happened in the 15 plus years they performed and wrote together. During this period Tim delved deeper into the world of drugs and alcohol, while Keith settled down and had a family. Their bond was stretched to the breaking point when Tim left Good Old War and moved to Atlanta, GA after learning he was going to have a child. Tim was still using drugs and alcohol as Keith continued working in Good Old War. Eventually, Tim returned to tour with Good Old War after the birth of his daughter, but couldn't kick the habit. Heroin was getting the better of him, so he committed himself to working through these issues in treatment. At this point it seemed as though their bond may have endured enough, and would finally snap, but still it held. Tim learned how to manage his inner darkness and finally ended his affair with drugs and alcohol. Following a year of treatment and working odd jobs in the south, he came back to Pennsylvania to reunite with Good Old War. He was back, and with him came honesty and clarity. Through it all the bond had grown stronger.
Keith and Tim began to write together, this time letting Tim's voice take the lead. They had never worked this way before, and it must have been meant to be, as it worked right away almost effortlessly. The idea was to do something simple, something almost pure, something that could carry the words that were seeds growing inside them, to make manifest such a vessel, together. The sapling was dug up deep inside the dirt of the friend's souls and planted. Like most things growing in the wilderness of the heart, it was very old and was found wild.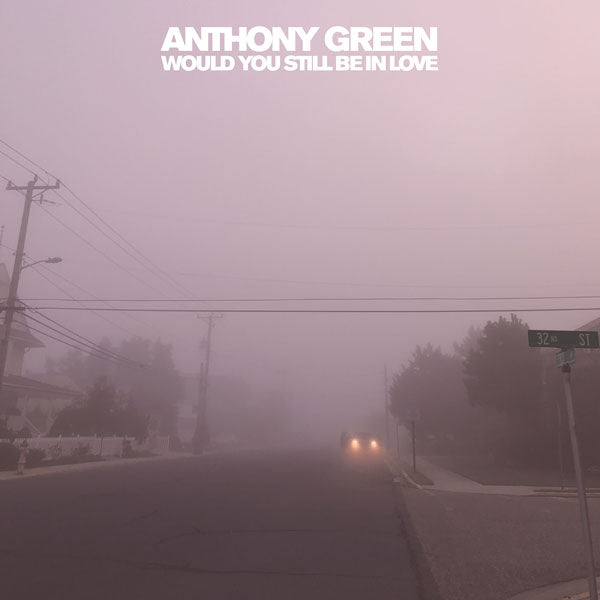 Anthony Green - Would You Still Be In Love
6/29/2018 · Memory Music · MM008
Tracklist:
1. Vera Lynn
2. Love
3. You're So Dead Meat
4. Keep Your Mouth Shut
5. When I Come Home
6. Changing Shape
7. Why Must We Wait
8. A Little Death
9. Real Magic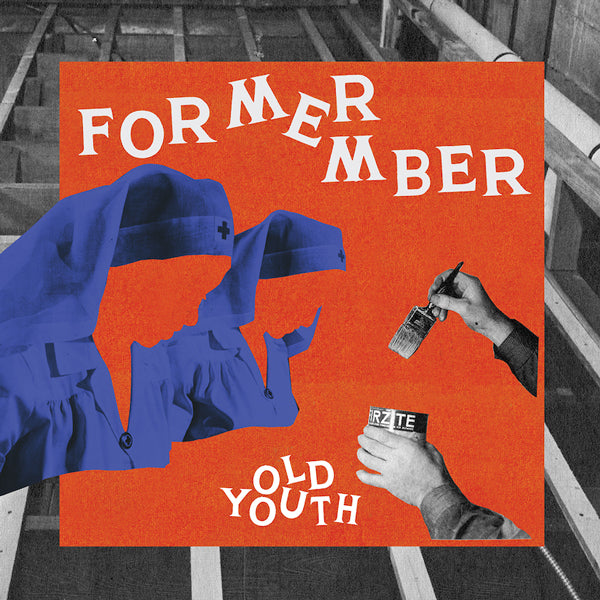 Former Member - Old Youth
7/13/2018 · Memory Music · MM007
"Of all my bands, this name makes the most sense of all," explains FORMER MEMBER frontman Jason Shevchuk. "I have a musical past. Anything I do musically comes with baggage. No matter what I do, I'll always be a former member of something." Shevchuk messing around on his guitar with no agenda and Grammy-nominated producer Will Yip having the urge to play drums lead to the culmination of their debut album Old Youth which is set for a worldwide release on July 13th via Yip's very own Memory Music.
The album was co-produced by Yip and Shevchuk. Drums were tracked at the legendary Studio 4 in Conshohocken, PA while guitars, bass, and vocals were recorded at different times. From the mesmerizing opening track "Cold Open" to the non-stop head nodding single "Morocco At The In The Morning" to the arousing and anthemic "Prospector" to the downbeat "First Threshold" – Old Youth sounds like what you'd expect out of this duo but vastly surpasses your own expectations.
Jason Shevchuk is the mastermind behind Former Member. He's best known for fronting influential Philadelphia-based hardcore punk band Kid Dynamite and New Jersey's punk rock outfit None More Black. Will Yip is one of the most in-demand producers in independent music. His credits include a multitude of bands including Quicksand, The Menzingers, Circa Survive, Tigers Jaw, and Title Fight. In addition to his production, he also owns Memory Music and is the Head of A&R and Brand Ambassador over at Atlantic's Black Cement.
Tracklist:
1. Cold Open
2. Peanut Gallery
3. Double Scoop of Trouble (Looking For a Cone)
4. Morocco At Two In the Morning
5. Root Notes
6. Mendoza Line
7. The Fall For Fergie Jenkins
8. First Threshold
9. Prospector
10. Goat of Dover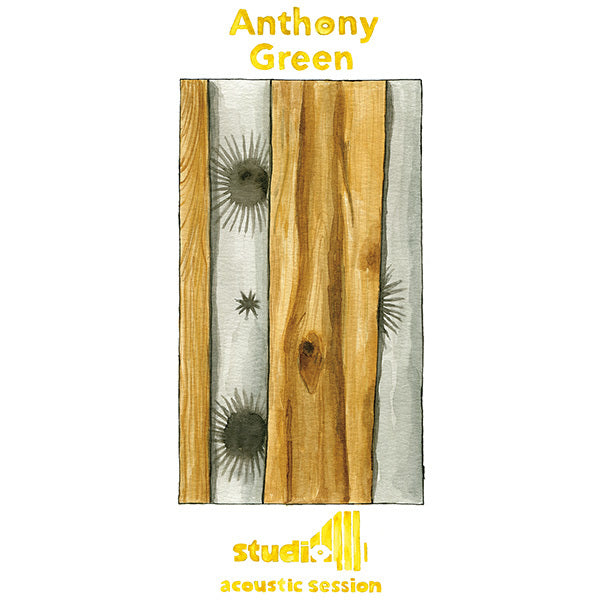 Anthony Green - Studio 4 Acoustic Session
5/18/2018 · Memory Music · MM006
Tracklist:
1. Breaker
2. Love
3. Babygirl
4. You'll Be Fine
5. Diamond Eyes
6. Miracle Sun
7. When I Come Home
8. Moon Song
9. East Coast Winters
10. Every Way
11. I'm Sorry For Everything I've Ever Done
Anthony Green - Pixie Queen
9/9/2016 · Memory Music · MM005
Famed Circa Survive and Saosin vocalist, Anthony Green will be releasing his new album Pixie Queen on September 9th, 2016. This will be Green's fourth solo album release and he has partnered with long time friend and Producer Will Yip, to release on his label Memory Music.
Anthony Green first began his solo career in 2008 with the release of his debut LP, Avalon. Since then, he has gone on to release a handful of acclaimed albums, including 2012's Beautiful Things, which peaked at No. 27 on the Billboard 200 chart, and 2013's Young Legs, which charted at No. 67. This September, the Pixie Queen Tour will usher in a brand new era for the prolific musician.
Tracklist:
1. You'll Be Fine
2. I'm Not Holding You Back
3. Will It Be
4. A Reason To Stay
5. East Coast Winters
6. Dawn On The Canal
7. From What I Understand
8. Cellar
9. Better Half
10. I'm Sorry For Everything I've Ever Done
11. Pixie Queen
Turnover - Humblest Pleasures
3/25/2016 · Memory Music · MM004
2015 was a busy year for Virginia Beach's Turnover. After the May release of their acclaimed sophomore LP Peripheral Vision, the band toured relentlessly with bands like Lydia, The Story So Far and The World Is A Beautiful Place and I am No Longer Afraid To Die, as record stores across the country struggled to keep the record in stock. Humblest Pleasures, co-released by Run For Cover Records and EP producer Will Yip's Memory Music, expands upon the sound that Turnover so masterfully executed on Peripheral Vision while at the same time diving into new territory. The title track's upbeat yet delicate rhythm allows vocalist/guitarist Austin Getz's vocals to shine, including a falsetto melody that promises to linger in your head long after the song ends. The b-side track "Change Irreversible" slows down to recall the finest moments of The Cure's chorus-heavy guitar leads, as the somber refrain, "there's nothing that will help what trouble I've been thinking of".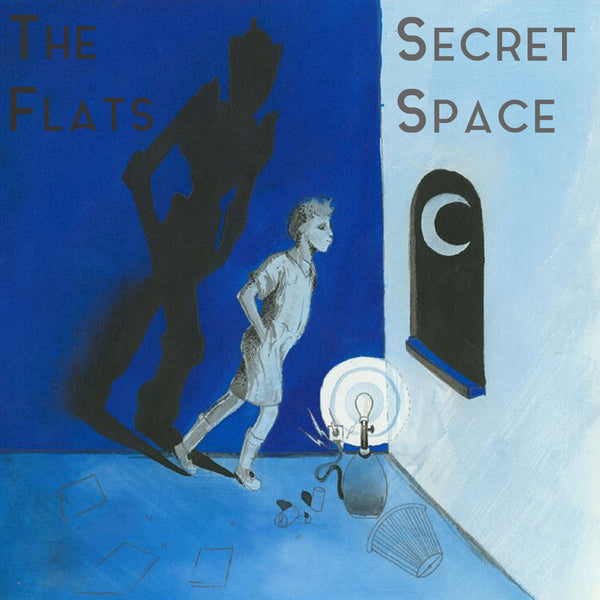 Secret Space / The Flats - Split
3/25/2016 · Memory Music · MM003
Memory Music's newest release brings together Secret Space and The Flats for a split EP. Secret Space is the songwriting outfit of Dean Tartaglia (vocalist/multi-instrumentalist) featur- ing Zach Ruetz and Steve Warstler (drummer). Where their EP established their roots in heavy, atmospheric rock, Secret Space pushes their sound foward on their debut LP, with a collection of crossover caliber pop rock anthems. Produced, and in part written by Will Yip, their debut bridg- es the gap between alternative and pop music in ways that no band has done quite so effectively yet.
The Flats are a six piece indie/ alternative rock band from northwest Ohio/ southeast Michigan. The Flats formed in the months following a DIY L.P. release titled "Liberation & The House In Blue" (Nov. 2014). The LP was home recorded and The Flats initially functioned as a writing tool of Chris Kerekes, teamed with his brother and some of his close friends. Since then, the band has grown exponentially with the addition of talented full time members.The Flats set forth to bring honest music to the table, with a focus on catchy melodies and emotion filled lyricism.
Tigers Jaw - Studio 4 Acoustic Session
6/16/2015 · Memory Music · MM002
Recorded in front of a live studio audience by Will Yip (Circa Survive, Title Fight), Ben Walsh and Brianna Collins bring listeners into an intimate space with renditions of fan favorite tracks from albums past. The record swells with melodic, acoustic versions of painful stories of heartbreak like "Hum" and "Plane vs. Tank vs. Submarine," and the hard-hitting life lessons found in "Never Saw it Coming," touching on new and old songs alike. Pensive riffs and quiet melodies teeter delicately between their raw alternative sound and their minimalist indie side. With only personal dedications, poignant harmonies, and soft guitar by the two leads, Studio 4 Acoustic Session exposes Tigers Jaw to their fans in an unparalleled way.
1. Hum
2. Distress Signal
3. Chemicals
4. Nervous Kids
5. Jimmy Piersall
6. Fake Death
7. Safe In Your Skin / Where Am I? 8. Never Saw It Coming
9. Carry You Over
10. Plane Vs. Tank Vs. Submarine 11. I Saw Water
12. Teen Rocket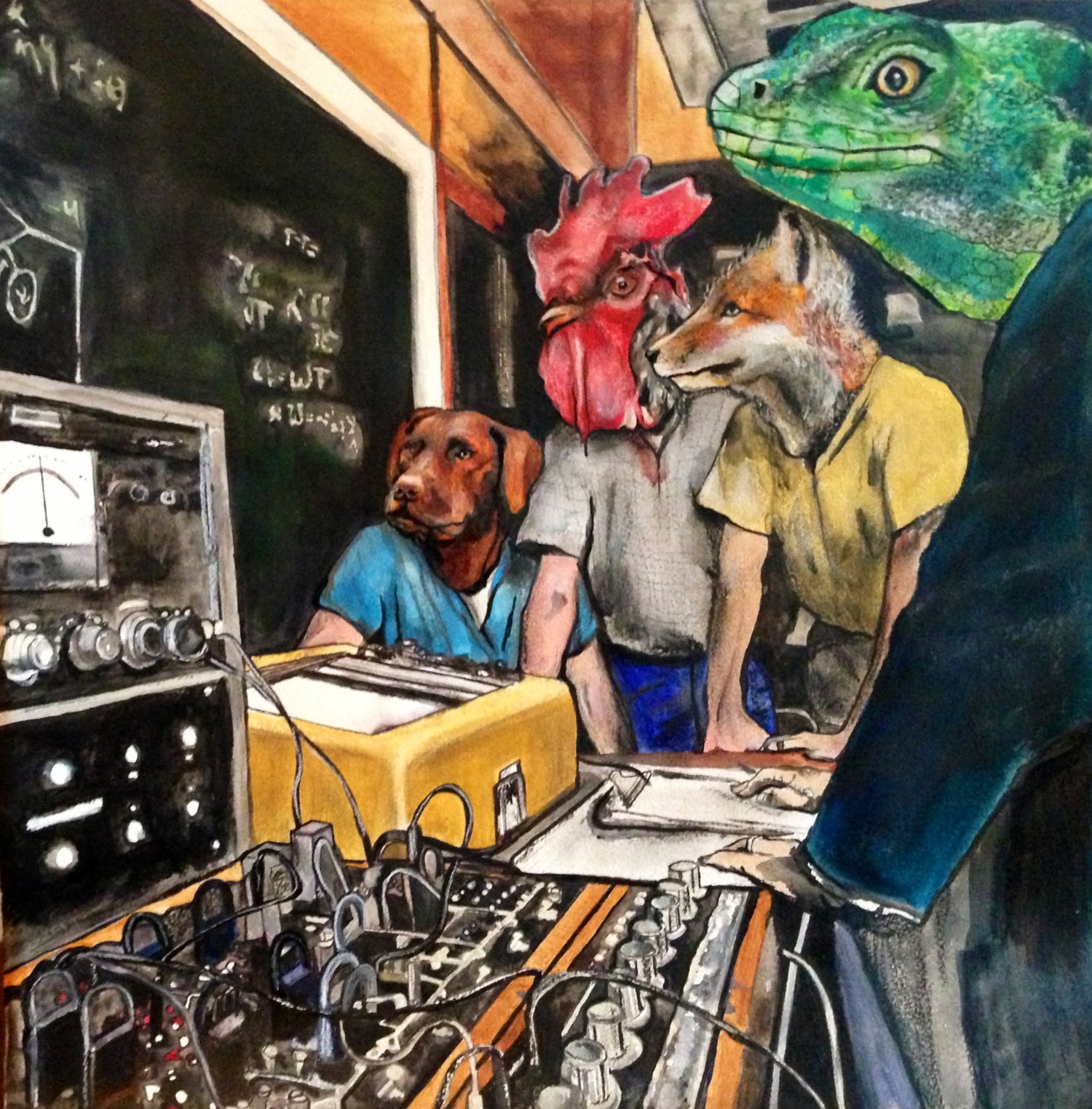 V/A - Off The Board: A Studio 4 Family Compilation
12/1/2013 · Memory Music · MM001
Operating out of Studio 4 in Conshohocken, Pennsylvania, producer Will Yip has made a name for himself by recording stunning albums for artists as diverse as Circa Survive, Title Fight, Braid and Citizen. Yip's hard work and undeniable ear for production are just two of the reasons he has made himself one of the most soughtafter producers in music, but possibly most importantly is the relationships he fosters with the bands he works with. Off the Board: A Studio 4 Family Compilation is a collection of b-sides and unreleased tracks curated and produced by Will Yip that is being reissued after its initial release in 2013. Featuring songs from bands like Pity Sex, Tigers Jaw, Circa Survive, Polar Bear Club, and Balance and Composure, what this compilation offers beyond a collection of incredible songs is the cohesion that comes from Will Yip's belief that music can foster a strong community led by a family of bands that call Studio 4 home.